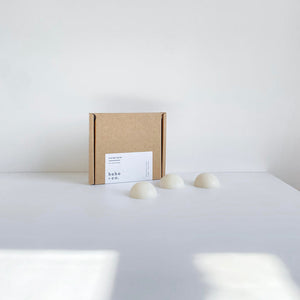 A limited edition Christmas classic with top notes of orange blended with a warm & spicy base of cinnamon, nutmeg & clove.
Each pack contains 7 soy wax melts, carefully packaged within a 100% biodegradable & recyclable kraft box, ideal as a ready made gift. 
Vegan, cruelty free & 100% plastic free!

These soy wax melts can be used in any traditional oil burner/warmer. Simply light an unscented tealight beneath to allow the melted fragrance to fill your space. 
Melt time 6-10 hours per wax melt. 

Full safety instructions can be found on the base of each gift box.